Career and Personality Assessments
Shadowmatch Assessment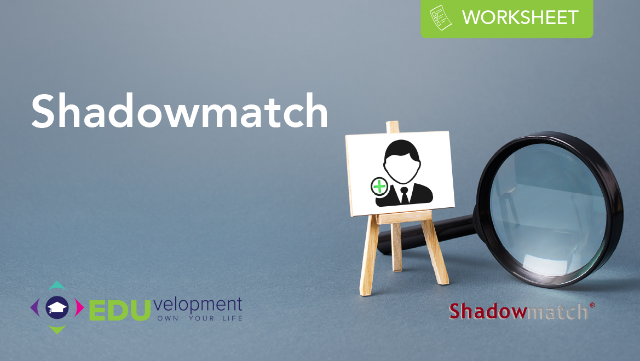 Shadowmatch Assessment. This assessment delivers three reports which create a benchmark for aptitude, interest and personality.
OCPI - Career Guidance and Subject Choices
Online Career Planning Inventory Assessment. Ideal for Grade 9 subject choices and Grade 11 Career Guidance. This assessment includes a 1-on-1 online feedback session with our Ecometrics Specialist.
Mind Dynamix Assessment
Mind Dynamix Assessment. Use this assessment to discover your strengths and potential areas for growth to improve your performance management.
Career Preparation Premier Package
Cover all your bases with our premier package. Designed to meet and assists with each grade's specific needs and challenges, inclusive of Career & Personality Assessments, Career Guidance and Skills Development.
Career Guidance
With over 375 listed institutions with links to over 3000 study programmes and 600 occupations, use our Career Guidance and handy tools for informed decision making.
Skills Development
Learn the things adults wish they knew when they left school. Acquire the life skills to achieve goals and be fulfilled.
or monthly at R 149
The Ultimate Subject Choice Guide
This guide is perfect for making subject choices easier! Determine the right subjects for your future by matching subjects and occupations on our career guidance platform.
The Ultimate Guide to Exam Prep
Learn how to jumpstart your brain to prep for exams and improve your performance with our Mind Dynamix assessment. This package also includes access to the A-Z of Career Guidance.
Skills Development Courses
Get ready to lead
This course on Teen Leadership offers you basic practical leadership skills. It familiarises you with the ways in which you can improve on your own leadership capabilities during your teenage years.
Lead effectively
This course will familiarise you with the ways in which you can relate, listen and speak to people. This will enable you to motivate and inspire your team as well as yourself.
Just do it
This course will familiarise you with the ways in which you can get to know your own strengths and weaknesses. This will enable you to motivate others because if you know yourself you will be able to skilfully resolve team conflicts through understanding